About
Arlington Pet Pals
For more than ten years Arlington Pet Pals' goal has been to provide peace of mind to loving pet owners through exceptional services. Arlington Pet Pals has created a reputation for developing a close relationship with both pet and pet owner. Our company consists of responsible, professional, and trustworthy employees who strive for excellence.
Arlington Pet Pals is independently owned and operated by a local resident, Rafael Iraheta who has a degree in computer science, a master degree in Data Base, a certification in International Business among other education.
Arlington Pet Pals is a licensed, insured, and bonded small business located in Arlington Virginia. The all team is well prepared and trained before they are outside to Pet Sitter. The training process is very rigorous and we assure the Pet Sitter knows everything about the pet that is under his/her care.
We are associated at Pet Sitter International (https://www.petsit.com) who provides to Pet Sitters business several and excellent tools to operate in the Pet Care Business sector. Arlington Pet Pals has taken advantage of that, such as: Certification programs, background checks to each Pet Sitter through Sterling Talent Solutions, Webinars (related to caring of Pets,) current news about how to care of Pets in different circumstances.
All of our current clients are very loyal to us and most importantly they are happy and have peace of mind knowing a member of their family is being care of a professional and loving Pet Sitter. We maintain a constant communication with clients letting them know how their pet has been under our care. We really like our clients, and with most of them, we have become not just a service provider vs client relationship but also good friends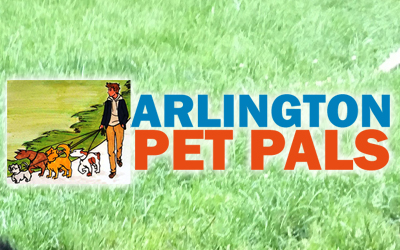 In Arlington Pet Pals, your satisfaction is our reward