Words from
Rafael
"You never know how God will bless your life with a job you really like, not only I love dogs and cats, but also I like to interact with clients. I feel this is not a simple job because it is not just "to walk a dog or feed a cat," but we have to take care of them with compassion, professionalism, and love.
Since I was a kid, I have been around of pets and I know the treasure of having one. I know that when having a pet to take care of, not only do you need to walk, feed, and clean up after him/her, but also you need to give them love, attention and care. For anyone who has a pet out there, you know that a pet is not just a ''pet'', they become a loved family member, it is like a child of yours. I love my family and my friends very much, but also I have a special place in my heart for animals. I really like and enjoy my job and that's why I make sure to train my team members the right way. It makes my heart happy when a client comes and tells me how grateful they are for taking good care of their pets.
In my opinion, dogs are one of God's gifts to humans. We owe our pets more than a roof and two cans of food a day. In addition, we know what makes our dogs most happy "THE WALK" and it is something that you can still do for your dog when work or travel keeps you away from home. With Arlington Pet Pals, you can rest assured that the person who comes into your home and whom you are relying on to care for your pet is responsible and trustworthy. I can assure you, that honesty, reliability and integrity are more than just words to me. "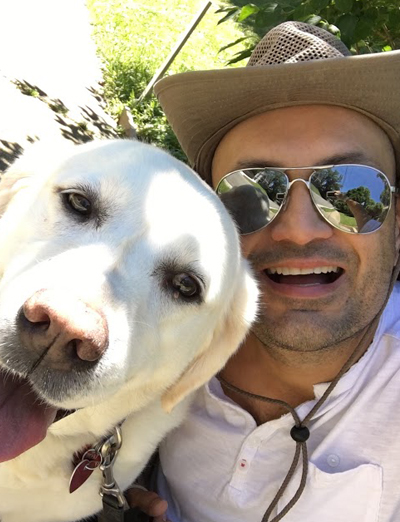 In Arlington Pet Pals, your satisfaction is our reward
We know what makes our dogs most happy
.